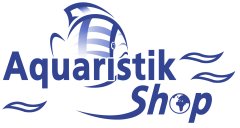 ---

Price including german VAT plus
shipping costs
---
technical Data Aqua Medic EcoDrift 20.1

for aquaria up to 2000 litres of water

pump output adjustable: 4,000-20,000 l/h

Power consumption: 20-60 W

Power supply pump: 24 V safety voltage

Power supply transformator: 110-240V/50-60 Hz

Protection rating: IPX8

Cable length transformator > pump: 1.90 m

Cable length transformator > plug: 1.50 m

Dimensions: 136x110 mm, diameter outlet: 75 mm

max depth: 1.0 m

magnet holder up to 15 mm glass thickness

incl. Power transformator

incl. Aqua Medic EcoDrift Controller

incl. Light sensor

The Aqua Medic EcoDrift 20.1 is a high-performance current pump with adjustable wave simulation for saltwater aquaria incl. Wave-controller. The Aqua Medic EcoDrift 20.1 is a magnetically coupled current pump and very quiet in operation. It has a fully encapsulated synchronous motor. All materials are salt-water resistant. The pump is operated at 24 V DC safety voltage, with the power supply included. It is controlled via Aqua Medic EcoDrift Control, which allows for running a variety of different programs. The custom developed magnet holder features a vibration dampening design for extremely quiet operation. The pump is designed for under water operation, only. When connecting the included light sensor, the night mode is activated and the L-Sensor active LED illuminates. In night mode, during nighttime, the pump automatically switches a 50 % continuous flow rate. The optionally Aqua Medic EcoDrift Wireless Master Controller enables the setting and control of more than one EcoDrift pump with different programs. An extension cable (1.80 m) between controller and pump is optionally available.

Aqua Medic EcoDrift 20.1
+ 24 V low voltage, incl. Safety isolating transformer 100 - 240 V/50 - 60 Hz
+ vibration-reducing magnetic holder, 180° swiveling
+ Aqua Medic EcoDrift Wave-controller for controlling the current output and waves frequency
+ light sensor for reducing the current automatically at night
+ Feed function for deactivating the flow for 10 minutes.
+ optionally EcoDrift Wireless Master Controller

Do you have questions about this article ?