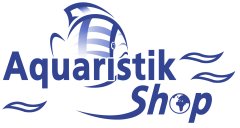 ---

Price including german VAT plus
shipping costs
---
In the Aqua Medic Sulphur-Nitratereductor, the aquarium water is treated under oxygen conclusion. With the absence of oxygen, many bacteria are in the position to use nitrate as replacement of oxygen for breathing. The oxygen is used for respiration, the nitrogen is separated into the water. Nitrogen gas (N2) is completely harmless as a natural component of air.

The construction of the Aqua Medic Sulphur Nitratereductor 400 is technically almost identical to the Nitratreductor 400. It contains a circulation pump, that circulates the water through the sulphur beads and the Hydrocarbonate. Otherwise, than the known Nitratereductor, the Sulphur Nitratereductor uses special bacteria, that use sulphur as energy source to remove nitrate. As a by product, sulphuric acid is produced, that is neutralised by the Hydrocarbonate in the filter. The Aqua Medic Sulphur Nitratereductor is recommended for fresh and marine water aquariums up to 400 l. The Sulphur nitratereductor is complete filled with sulphur-pearls and hydrocarbonate.

Do you have questions about this article ?