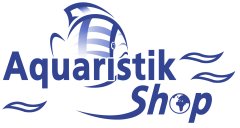 ---

Price including german VAT plus
shipping costs
---
Aquarium Münster Dactymor is a special treatment for ornamental fish in fresh water and marine water against skin worms (Gyrodactylus), gill worms (Dactylogyrus) and tapeworms (Cestodes).

Infected fish may show different symptoms: Gill worm infestation results in an increased respiratory rate. Ornamental fish with tapeworm infection frequently lose weight rapidly despite normal eating habits. Skin worm infestation will cause fish to attempt to rid themselves of the parasites by scraping. With the special active ingredient Praziquantel Aquarium Münster dactymor fights effectively and well-tolerable against any of these worm infections. Aquarium Münster succeeded in making the well-known ingredient Praziquantel soluble in water.

Dactymor is the result of many years of research and development of Aquarium Münster. Continuous control guarantees a product that is very efficient, successful and tolerable.

Dosage instructions for Aquarium Münster Dactymor
Replace 3/4 of the aquarium water prior to beginning treatment with dactymor. Add 5 ml (= 100 drops) of dactymor for every 100 l of aquarium water and stir the aquarium water to disperse the product. Switch o UV-lamps. After 6 hours treatment a replacement of minimum 3/4 of the aquarium water is required. On the following day change half of the aquarium water. A single treatment is generally adequate for skin worms and tapeworms. However, trematode eggs are not a ected. Therefore, when treating trematodes, the treatment should be repeated twice, waiting approx. One week between each treatment (for coldwater ornamental fish, wait approx. One-and-one-half weeks between treatments). The aquarium should be continuously monitored during the treatment with dactymor. In aquariums containing a large biomass (microorganisms in lters, ground, etc.) the use of dactymor may result in an increase in bacterial growth. In turn this can lead to an oxygen depletion. Immediately change the aquarium water if signs of bacterial turbidity or indications of oxygen depletion are observed.

the following bottle sizes are available:
20 ml for 400 l of water
100 ml for 2,000 l of water
500 ml for 10,000 l water

Do you have questions about this article ?