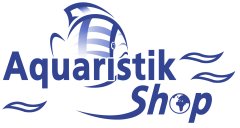 ---

Price including german VAT plus
shipping costs
---
Aquarium Münster aquavital Bactosprint is an innovative product consisting of two components which works through an effective bacteria culture to provide an optimum ecosystem with crystal-clear, algae-free water. The sealed and packaged capsule contains a balanced mixture of bacteria and enzymes which are freeze-dried in an inactive state and therefore have a very long shelf life. Not until the cap is twisted does the capsule open, thereby activating the bacteria in a nutrient solution.

Aquarium Münster aquavital Bactosprint activates the ecosystem in the aquarium
+ when starting up a new system (shortens the aquarium "set-up phase")
+ after cleaning and after changing all or some of the filtration media
+ after microbiological impairment due to medical treatment
+ in case of an imbalance in the ecosystem (ammonium/ammonia, nitrite, nitrate)
+ for regular fortification of the ecosystem (fortnightly application recommendeed)

An aquarium must fulfil the various functions of a natural ecosystem in order to guarantee healthy fish and plant growth. Filter systems must be used to ensure crystal-clear water and the biodegradation of faeces, dead plant material and albuminous remains of fish food. The decomposition process is carried out by various types of bacteria which form a complex biological unit with other microorganisms in the filter and aquarium base fill. Only when the right microorganisms are present in sufficient quantity for all three stages of decomposition is a state of biological equilibrium guaranteed. If the degradation process comes to a halt due to the absence of the relevant microorganisms then a state of imbalance will set in and increase the contaminant levels.

Application and dosage Aquarium Münster aquavital Bactosprint:
We recommend regular use of the product every two weeks and as required. Twist the capsule clockwise to break the seal and to release the bacteria/enzyme compound into the solution. Shake the bottle briefly then allow to stand at room temperature for about 30 minutes. During this time the bacteria will be activated and can then be placed in the filter or straight into the aquarium. There is sufficient for an aquarium which holds up to 500 l. There is no risk of overdose with the product. The full amount should also be added to smaller aquariums because the solution has a very limited life once it has been prepared. The water in the aquarium may turn cloudy on the first day but this is harmless and the water will soon clear again.

Do you have questions about this article ?