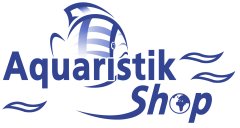 ---

Price including german VAT plus
shipping costs
---
Aquarium Münster aquavital nitrigon 1 is a highly effective concentrate containing more than 500 different types of bacteria and additional nutrients which rapidly turn a new filter into a fully effective biological filter. The bacteria have been immobilised by a special process and can therefore be kept for sveral years, as opposed to liquid preperations. Once the bacteria are added to the filter, the water reactivates them and they begin to multiply.

Areas of application of Aquarium Münster aquavital nitrigon 1:
+ when starting up a new aquarium
+ aquavital nitrigon 1 reduces the period before stock can be safely added
+ after changing all or a part of the filter material
+ after cleaning the filter
+ after medical treatment
+ for ensuring more effective biological degradation in the presence of nitrite.

Content sufficient for approx. 500 litres of aquarium water.

Do you have questions about this article ?