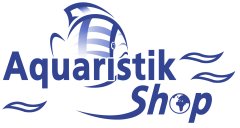 ---

Price including german VAT plus
shipping costs
---
Arcadia LED STRETCH Marine Water

+ for all marine water aquariums

+ extendable holding arms for different aquarium lengths

+ complete with glass fram holders (8-18 mm glass thickness)

+ also usable as hanging lamp

+ provides the ripple effect

+ low energy consumption

+ water resistant IP67

+ Dual channel power controller On/Off

+ security low voltage 24 V

+ universal power supply 90-240 V

+ Combination of different LED: 12,000 K, RGB and actinic blue

Arcadia LED STRETCH 18 cm: Length 18-30 cm, 10x LED (3x12,000 K, 1xRGB, 6x actinic blue), power consumption 7 W
Arcadia LED STRETCH 30 cm: Length 30-45 cm, 19x LED (5x12,000 K, 2xRGB, 12x actinic blue), power consumption 13 W
Arcadia LED STRETCH 40 cm: Length 40-55 cm, 25x LED (7x12,000 K, 3xRGB, 15x actinic blue), power consumption 18 W
Arcadia LED STRETCH 50 cm: Length 50-65 cm, 27x LED (8x12,000 K, 4xRGB, 15x actinic blue), power consumption 21 W
Arcadia LED STRETCH 60 cm: Length 60-80 cm, 33x LED (11x12,000 K, 4xRGB, 18x actinic blue), power consumption 26 W
Arcadia LED STRETCH 90 cm: Length 90-120 cm, 46x LED (16x10,000 K, 6xRGB, 24x actinic blue), power consumption 38 W
Arcadia LED STRETCH 120 cm: Length 120-150 cm, 60x LED (22x12,000 K, 8xRGB, 30x actinic blue), power consumption 52 W

The Arcadia STRETCH LED lamp combines innovation with a functional design. This is a very low profile LED unit that extends to fit over various lengths of aquarium making it one of the most flexible units. The LED lamp can be fixed on th aquarium frame with ist variable holding clamps. It is also possible to use the included glass holder to mount the Arcadia STRETCH LED directly on the aquarium glass. With the optional wire set the LED lamp can be used as hanging lamp over the aquarium. The dual light mode of the power supply recreates daylight and moonlight conditions for a more natural day cycle.

Do you have questions about this article ?