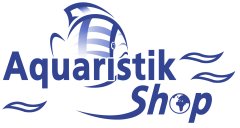 ---

Price including german VAT plus
shipping costs

---
The Dennerle CO2 Flipper is a efficient and compact CO2 diffusor with integrated bubble count function for aquariums starting from 160 up to 300 litres content. Dennerle CO2 Flippers are extremely effective. Due to the very long route the CO2 has to travel, the bubbles have plenty of time dissolve, despite the units extremely compact design.

Mode of functioning Dennerle CO2 Flipper:
The CO2 bubbles issue from the opening at the bottom of the Flipper and rise along the channels. Part of the CO2 dissolves in the aquarium water in the process. The rest accumulates in the collector, from where it is released into the water. While CO2 bubbles rise in the Flipper, other gases which are naturally dissolved in the aquarium water penetrate into the bubbles. These so-called waste gases are substantially lighter than the relatively heavy CO2 and thus accumulate in the collector at the top. Here they are discharged regularly via the specially dimensioned waste gas vent. The heavier CO2 remains in the gas buffer at the bottom, at the interface with the water. Dimensions: 9 x 4 x 23 cm

Do you have questions about this article ?