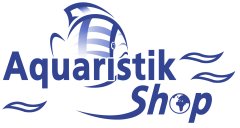 ---

Price including german VAT plus
shipping costs
---
Dennerle CO2 Plant Fertilizer Set BIO 120:

+ for aquariums up to approx. 120 litres content

+ CO2 Depot Bottle with Control Gel and starter capsule

+ Mini Flipper -CO2 dissolving unit

+ Thermo Bottle support

+ Softflex CO2 Hose

+ Bubble counter

+ PerfectPlant System Set (E15 FerActiv, V30 Complete, S7 VitaMix)

Dennerle BIO CO2 exploits the well-known fact that yeast cells are able to produce CO2 from sugar in the absence of oxygen. A problematic aspect is the fact that a fermentation process with pure sugar normally begins at a very fast pace, only to drop away substantially after just a few days. As a result, the aquarium receives too much CO2 at the beginning, and too little shortly after. In contrast, Dennerle BIO CO2 with CO2 control gel produces a virtually constant level of CO2 continuously for over 30 days, that is, for more than a month! Each CO2 bottle produces well over 300,000 CO2 bubbles. This assures your aquarium of an ideal supply of CO2 every day. Dennerle BIO CO2 produces more CO2, the warmer it is. The thermo container adapts CO2 production automatically to the aquarium temperature. Aquaria with a higher temperature also have a higher CO2 requirement.

Dennerle CO2 Plant Fertilizer Set BIO 120 -The simple and safe method of CO2 fertilization

The CO2 production and supply are carried out fully automatically and in the right quantities. Nothing needs to be set or measured. The ultimate in simplicity and convenience. This makes Dennerle BIO CO2 ideal for all those who are as yet unaquainted with CO2 fertilization and for those who may wish to try the method out. After only a few weeks of CO2 fertilization, the results become evident: Plant growth improves substantially, the plants are greener, stronger and display greater vitality. The whole aquarium is brought to life.

Do you have questions about this article ?