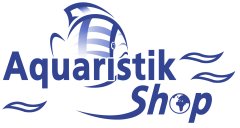 ---

Price including german VAT plus
shipping costs
---
Dennerle NANO Carbo Elixier Bio is a liquid carbon fertiliser for Nano aquariums. In the small Nano aquariums often a CO2 fertilising system is missing.

+ provides a fast and lush plant growth
+ improves the ability of plants to compete with algae
+ based on natural raw materials
+ contains iron, manganese and pottasium
+ can also be used with an existing CO2-fertliser system
+ save for fishes and invertebrates
+ accelerates the growth of the aquarium plants

Dosage of Dennerle NANO Carbo Elixier Bio
depends on the quantity of plants and their needs add 2-6 drops per 10 litres of water dialy. Do not exceed dosage! If the dosage is significantly exceeded by accident, carry out a partial water change immediately and aerate the aquarium water if necessary.
100 ml are sufficient for 5,000 litres of aquarium water

Do you have questions about this article ?