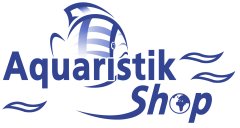 ---

Price including german VAT plus
shipping costs
---
Nitrate is an end product from the bacterial decomposition of proteins (food residues) and fish excrement. In low concentrations nitrate is harmless to fish, high concentrations, however, (above 40 mg/l) act as a stress factor. At the same time, nitrate is an important plant fertilizer – and one of the most important nutrients for algae. Higher nitrate values (40 mg/l and higher) often lead to severe algae problems. Ideal nitrate level: below 20 mg/l.

The nitrate generated in an aquarium which is set up and maintained in accordance with the Dennerle system is soon used up by the aquarium plants. Nitrate will only start to accumulate if there is an imbalance between nutrient input (too much food, too many fish) and nutrient consumption (too few plants, especially fast-growing varieties, infrequent water-changing). Dennerle NitrateStop Supra is a specially-developed filter material designed to rapidly lower excessive nitrate levels. It deprives annoying algae of one of its main nutrients. Excessive algae growth is effectively checked and generally comes to a standstill within a few weeks. At the same time, the nitrate that poses a significant stress factor for fish is effectively removed.

Dennerle NitrateStop Supra is an ultramodern, ionic exchanger that acts selectively. It selectively -sucks- harmful nitrate from the aquarium water and binds it. NitrateStop Supra acts within only a few hours and is gentle on both fish and plants. Special benefit: NitrateStop Supra can be regenerated and can therefore be used time and time again.

Application: use Dennerle NitrateStop Supra between 2 layers of fine filtering wool in the final position in the filter. The package content bind up to 12,500 mg nitrate. This is sufficient to reduce the nitrate level in an 250 l aquarium by 50 mg/l.

Do you have questions about this article ?