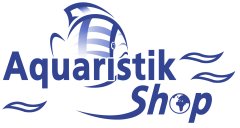 ---

Price including german VAT plus
shipping costs
---
Dennerle Shrimp King Color is a sinking, water-stable feeding granulate consisting of 100% natural ingredients. Colour-boosting effect for yellow-, orange- and red-coloured shrimps. Contains a high level of natural, colour-boosting carotenoids, such as astaxanthin, beta-carotene and lutein. Yellow, orange and red shrimps cannot develop the colours that give them their attractive bodily colouration themselves, and they have to take it in via their food. These colourings, called carotenoids, are primarily found in algae, flowers, fruits and leafy vegetables. Shrimps and crayfish turn carotenoids into their own colourings, especially astaxanthin, which forms a molecular bond with the protein beta crustacyanin. These molecular compounds are stored in special colour cells and give the shrimps their species-specific colouring. The situation with shrimps is similar to that with the famous pink flamingos: If these birds eat small, carotenoid-rich crustaceans like artemia, their feathers become pink in colour due to the carotenoid or the astaxanthin they contain. If, on the other hand, their food does not contain any natural colourings, they lose their natural colourfulness and become white. Shrimp King Color is especially suited to the following species: Red Fire, Sakura Red, Sakura Orange, Blue Pearls, Yellow Fire, Black Tiger Shrimps and Blue Tiger Shrimps.

Feeding recommendation Dennerle Shrimp King Color:
1 pinch per 20 shrimps. Remove food residues after 24 hours. Guarantee: Free of artificial colouring agents and preservatives, no fish meal. Supplementary feed for shrimps in fresh water aquaria.

Composition: Insect proteins, wheat flour, wheat proteins, krill, cuttlefish meal, spinach, maize, yeast, betaine, kale, inulin, salmon oil, Moringa oleifera, spirulina algae, garlic, mannan-oligosaccharide, ß-glucans

Analytical constituent: 48.5% crude protein, 10.0% crude fat, 4.4% raw fibre, 6.2% crude ash

Do you have questions about this article ?