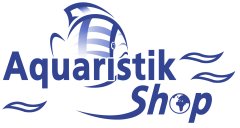 ---

Price including german VAT plus
shipping costs
---
Dr. Bassleer Biofish Food excel flake is a flake food for all ornamental fish with an extra high content of proteins to support growth. Based on the vitamin concept, the nutrients are only granulated after the flakes have been prepared. This is the reason why the premium flakes are particularly rich in nutrients and vitamins. Due to this very special production process the flakes have a special appearance with a rough surface. The biologically valuable food comes very close to natural nutrition. That is the reason why Dr. Bassleer Biofish Food is eaten so avidly by nearly all ornamental fishes.

Recommended feeding for Dr. Bassleer Biofish Food excel flake:
Feed the fish several times a day with only as much food as the fish can consume within a few minutes.

Ingredients: Fish and Fish Derivatives, Derivatives of Vegetable Origin, Minerals, Molluscs and Crustaceans, Oils and Fats
Additives: Technological Additives: Antioxidants, Astaxanthin 200 mg/kg, Nutritional Additives: Vitamin A 10,000 IU/kg, Vitamin D3 2,000 IU/kg, Vitamin E 200 IU/kg, Zinc sulphate monohydrate (E6) 208,3 mg/kg, Manganous oxide (E5) 130,9 mg/kg, Cupric sulphate pentahydrate (E4) 92,0 mg/kg, Ferrous sulphate monohydrate (E1) 28,7 mg/kg, Calcium Iodate anhydrous (E2) 12,4 mg/kg

Analysis: Crude protein 52 %, Oils and Fats 10.5 %, Inorganic Matter 9.5 %, Water 4 %, Crude Fibre 2 %

Do you have questions about this article ?