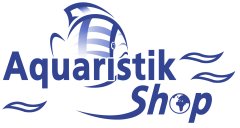 ---

Price including german VAT plus
shipping costs
---
EHEIM incpiria marine 200

+ undistorted, natural colourfulness due to extremely clear glass panels out of white glass

+ easy to use sliding top cover

+ 2 light units (4 light tubes): EHEIM marine power Hybrid, ca. 17 000 K

+ marine-water resistant reflector

+ integrated maintenance shaft for cable etc.

+ patented, silent outlet shaft

+ generous equipment tank with 4 chambers in bottom cupboard

+ filtration tank with constant water level in equipment chamber (im-portant for consistent, high quality skimming)

+ overflow protection (emergency overflow even in case of power cut)

+ furniture cabinet with high gloss surfaces

+ sealed inner edges of cabinet

+ doors with recessed cup handles

+ pipework completely pre-assembled (Plug & Play System)

aquarium volume: 200 l
dimensions tank WxDxH: 70x55x65 cm
glass thickness: 8 mm
Lighting: 4x24 W T5, incl. Bulbs
dimensions filter tank LxWxH: 28x43x40 cm
volume filter tank: 22 l
dimensions complete WxDxH: 70x55x140 cm

EHEIM incpiria marine offers you the highest level of marine fishkeeping. Noble design, high quality finishing, well-engineered construction, perfect technology, pleasantly quiet, optimum safety – and all completely pre-assembled. That is incpiria marine.

The glass panels out of the purest white glass give you a clear view of the exotic underwater world. The generous equipment tank in the bottom cabi-net make maintenance easy and gives you enough space for all the filtering equipment like skimmer, pump and filters. The specially designed lighting is highly efficient. The overflow protection gives you security. You will hear absolutely nothing from the patented, silent outflow shaft. And, of course, all pipes and cables come pre-assembled ("Plug & Play").

Do you have questions about this article ?