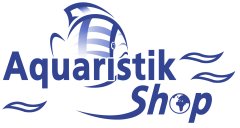 ---

Price including german VAT plus
shipping costs
---
2 litres SUBSTRATpro

Bio-filtration with SUBSTRATpro: excellent micro-pore structure for quick colonisation of necessary bacteria to achieve faster decomposition of toxins. Anti-clogging pearl-shaped structure ensures better flow-through, giving 50% more efficiency due to longer intervals between cleaning. Non-abrasive

The EHEIM Media Set is suitable for the EHEIM external filter classic 2213 and 2313. For use in fresh and marine water.

The new EHEIM Media Set is a complete filter media kit for crystal clear, healthy water and long intervals between cleaning. EHEIM filter media are developed in the EHEIM laboratories and manufactured using only the best quality materials. These materials are sourced using the highest quality control methods and are free of toxic substances.

Content:
1 litres EHFIMECH
Mechanical filtration with EHFIMECH: Effectively traps and breaks down all coarse dirt particles from water bevor further filtration process.

1 Coarse filter pad
Phenol free (toxic chemical normally found in other media), large pore sponge giving both mechanical and biological filtration, with even water flow-through.

1 Filter fleece
Fine dirt particles are traped in the fine filter pad before water re-enters into the aquarium.

Do you have questions about this article ?