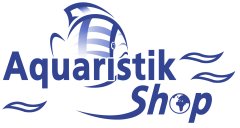 ---

Price including german VAT plus
shipping costs
---
technical data Giesemann Reflexx HQ 1x150 W:

- light power: 1x150 W metal halide lamp

- length: 620 mm

- width: 261 mm

- digital ignition for the HQI lamps

- silicone isolated circuits

- high-strength aluminium housing

- Lateral cable outlet - top entry also available

- fully reflective light surface using high gloss reflectors

- steel wire suspension or wall mount bracket as an option (please order separately)

- including Giesemann Megachrome HQI bulbs

Illumination with halide lamps, like the Giesemann Reflexx HQ, still provides the best visual impression with an open aquarium. The whole aquarium seems to be live and more vivid because of the glitter line effect in the water. With its slim and elegant design and the multiple positioning opportunities the new Giesemann Reflexx HQ series is a very flexible lighting system which can be integrated easily in any environment. This sophisticated series is one of the top selling products for all those who like open topped aquariums, not only because of its competitive pricing, but also because aesthetically it stands out with its modern unobtrusive silver anodized surface. For those who want more colour in their environment we can offer a high gloss finished painting option in 6 standard colours. The Giesemann Reflexx HQ lamp can be equipped with a stepless height adjustment system - just one movement and the lamp can be adjusted to the required position and stops automatically. As an option you can order a wall bracket or an ingenious tilting bracket which will allow the light to be mounted directly onto the aquarium as a luminaire. Your fish will appreciate this lighting improvement. Please oder the steel wire or the wall bracket separately.

Do you have questions about this article ?