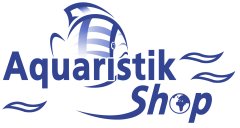 ---

Price including german VAT plus
shipping costs
---
technical data Giesemann Reflexx T5 sunrise 4x24 W:

- light power: 4x24 W T5 fluorescent lamps

- length: 900 mm

- width: 261 mm

- electronic, flicker-free ballasts

- computerized inbuilt dimmer

- LCD with menu-driven control

- available as comfort version with many more functions

- high-strength aluminium housing

- Lateral cable outlet - top entry also available

- fully reflective light surface using high gloss reflectors

- steel wire suspension or wall mount bracket as an option (please order separately)

- including T5 bulbs

Variety and Flexibility = Giesemann Reflexx T5 sunrise. With its slim and elegant design and the multiple positioning opportunities the new Giesemann Reflexx series is a very flexible lighting system which can be integrated easily in any environment. Using nature as their model Giesemann have developed the Reflexx sunrise: the only lighting system that offers you the chance to see a stunning sunrise and sunset in your aquarium. The patented electronics control the four fluorescent lamps from their minimum up to 100 % luminance output and back down again to fully simulate the natural changes in light intensity - a truly magnificent spectacle. As an option is the integrated comfort version available. With the comfort version you can controll each pair of lamps separately. But this is not the only feature of the comfort version. So you can simulate clouds and the controller shows you the time to change the bulbs. With the two connectors, you can connect an external moonlight (dimmable at the 28 day rhythm) and an temperature sensor.

This sophisticated series is one of the top selling products for all those who like open topped aquariums, not only because of its competitive pricing, but also because aesthetically it stands out with its modern unobtrusive silver anodized surface. For those who want more colour in their environment we can offer a high gloss finished painting option in 6 standard colours. The Giesemann Reflexx sunrise lamp can be equipped with a stepless height adjustment system - just one movement and the lamp can be adjusted to the required position and stops automatically. As an option you can order a wall bracket or an ingenious tilting bracket which will allow the light to be mounted directly onto the aquarium as a luminaire. Your fish will appreciate this lighting improvement. Please oder the steel wire or the wall bracket separately.

Do you have questions about this article ?