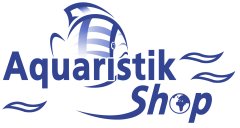 ---

Price including german VAT plus
shipping costs
---
JBL BioNitratEX is the simplest method for reliable biological denitrification. JBL BioNitratEX consists of small beads containing nutrients for bacteria and so encourages the settlement of denitrifying bacteria which are present in large numbers in any aquarium. Th net bag around the material restricts the water flow and so ensures the correct flow velocity inside the bag. The outcome is the desired environment low in oxygen. The net bag must therefore never be exchangers and which can have a detrimental effect on plant growth, can be safely ruled out !

Removes the main nutrient of algae, nitrate, off the water.
Operates exclusively through nitrate-eliminating bacteria, without the use of chemical additives or exchange products.
Bacteria need no extra feeding, as substrate includes feed.
Also suitable for use in saltwater combination with JBL Carbomec Ultra.

Do you have questions about this article ?