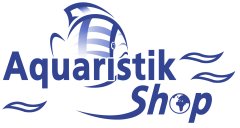 ---

Price including german VAT plus
shipping costs
---
JBL Gala, the top quality feed, contains selected raw materials and a special blend of high-grade ingedients attuned to the feeding requirements of aquarium fish. The raw materials in JBL Gala are finely ground using a special process which, together with the balanced combination of nutrients, ensures good digestibility and prevents undue pollution of the water. Readily accepted due to 20% freeze-dried shrimp (zooplankton) and 2% appetite-enhancing garlic. Valuable minerals and vital substances, as well as vital vitamins and the biological trace element inosite, guarantee natural and healthy grwoth of the aquarium fish and help to increase resilience.

Recommended feeding for JBL Gala: Feed several times a day in small portions, which can be consumed within a few minutes.

Minimun vitamin content per 1000 g JBL Gala:
A: 24,000 IU
D3: 2,000 IU
E: 330 mg
C (stabilised): 400 mg
Inosit: 750 mg

Analysis: Crude protein: 45 %
Crude fat: 8 %
Crude fibre: 2 %
Crude ash: 9 %

Do you have questions about this article ?