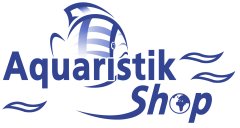 ---

Price including german VAT plus
shipping costs
---
JBL GyroPond is a remedy against gill worms (Dactylogyrus), skin worms (Gyrodactylus), tapeworms (Cestodae) and fish leeches (Pisciola) ind ornamental fish in garden ponds of the categories of carp-like fish, bass-like fish and catfish-like fish. Heavy breathing movements, rubbing on objects, jerky swimming combined with fear colouring or apathetic hanging around are signs of gill worm infection, Signs of bloodshot skin may also be observed in skin worm infections. Extreme loss of weight despite normal feeding is an indication of tapeworm infection. Fish leeches can be recognised as small red worms that are several centimeters long and attached to the fishes skin at one end or both ends.

Application and dosage JBL GyroPond:
At or above 10°C water temperature. 40 ml to 450-500 litres of garden pond water. Dwell time in the pond 7 days. Change 30% of the water afterwards. The treatment must be repeated once after 14 days for egg-laying gill worms. It is recommended to use JBL AccliPond for regeneration of the sensitive mucous membrane.
500 ml are sufficient for 6000 of pond water.

Do you have questions about this article ?