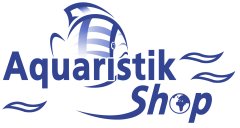 ---

Price including german VAT plus
shipping costs
---
JBL MARIS contains a combination of ingredients specially balanced to meet the nutrional needs of marine fish including protein as a nutrient, fats and carbohydrates as a source of energy, and minerals and roughage. A high proportion of krill with valuable carotinoides and unsaturated fatty acids as well as valuable vegetable ingredients in JBL MARIS play a crucial role in keeping fish healthy. The raw materials are carefully selected and finely ground using a special process which ensures good digestibility and prevents undue pollution of the water. Vital vitamins and inosite, a bioelement, improve resistance and promote healthy growth of the aquarium fish.

Recommended feeding for JBL MARIS: Feed several times a day in small portions, which can be consumed within a few minutes.

Minimun vitamin content per 1000 g JBL MARIS:
A: 25,000 IU
D3: 2,000 IU
E: 330 mg
C (stabilised): 400 mg

Analysis: Crude protein: 44 %
Crude fat: 5 %
Crude fibre: 2.5 %
Crude ash: 11.2 %

Do you have questions about this article ?