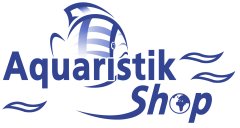 ---

Price including german VAT plus
shipping costs
---
JBL MicroMec e401, e700/1, e900/1 is a high porous biological filter material made from sintered glass. The special surface and pore structure provides beneficial cleansing micro-organisms with the best possible conditions for colonisation, allowing the efficient biological breakdown of pollutants. JBL MicroMec e401, e700/1, e900/1 is therefore particularly good for intensive biological long-term filtering in freshwater and marine water aquariums. Compared to rings, the greater material density per volume of the pellets allows much longer use than foam. Ammonium and nitrite are efficiently broken down in the outer layers, whilst the optimum conditions for the bacterial breakdown of nitrate are created in the inner section. The optimum bulk density is extremely effective even in small filters. The amount of JBL MicroMec e401, e700/1, e900/1 contained in the pack is specifically measured for filter baskets of the external filters JBL CristalProfi e700 and e900 and e401, e701, e901.

Application of JBL MicroMec:
Transfer the JBL MicroMec e401, e700/1, e900/1 from the plastic bag to the filter basket. Rinse well under running water to remove any particles rubbed off in transport. Place the filter basket back in the filter. After 4-6 months in the aquarium water, rinse off any larger particles of dirt. Replace after the material has been cleaned several times. Only replace part of the amount each time.

Do you have questions about this article ?