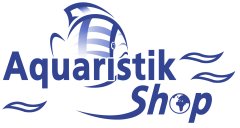 ---

Price including german VAT plus
shipping costs
---
JBL NovoFex is an ideal supplement to the diet of all aquarium fish. The ingredients are carefully freeze-dried to preserve all the important nutrients of the live feed (Tubifex). JBL NovoFex is readily eaten even by the most fastidious of fish species and provides a nutritious treat for all freshwater and saltwater fish. The high content of essential proteins and unsaturated fatty acids in JBL Novo Fex promotes helthy growth in young fish.

Recommended feeding for JBL NovoFex: Feed several times a day in small portions, which can be consumed within a few minutes.

Analysis: Crude protein: 60 %
Crude fat: 12 %
Crude fibre: 2 %
Crude ash: 8 %

Do you have questions about this article ?