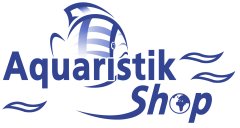 ---

Price including german VAT plus
shipping costs
---
JBL PhosEx rapid removes the algae nutrient, phosphate from the aquarium water. An iron compount, not harmful to fish, invertebrates and plants, reliably and permanently absorbs phosphates dissolved in the water, preventing the undesirable growth of algae. The effect is made visible by initial brown clouding which disappears after 2-2 hours. The water becomes crystal-clear. The absorbed phosphate can be removed from the water by cleaning the aqaurium filter and siphoning of the substrate with an gravel cleaner.

Application and dosage of JBL PhosEx rapid:
First test the carbonate hardness of the aquarium water and use JBL AquaDur plus to increase it to at least 4°KH. Shake the bottle before use, then use immediately. The dosage is 10 ml for 40 litres of water. Any UV-C devices in use should be switched off. The product should be added to the aquarium in a place with good water movement. One application absorbs up to 2 mg phosphate/liter. Repeat treatment as required (check KH). Clean the filter and substrate the following day.

Do you have questions about this article ?