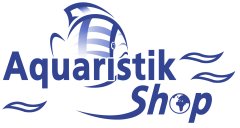 ---

Price including german VAT plus
shipping costs
---
JBL Pond Coloron is a mixture of various sticks designed to meet the requirements of koi and other garden pond fish. A specially balanced combination of high grade natural raw materials and plant extracts enhance the natural brillant colouring of all pond fish. Vital vitamins increase resistance to disease.

Recommended feeding JBL Pond Coloron:
In warm weather, give as many food sticks as the fish can consume in about ten minutes once or twice a day. Add variety to the diet of your fish with JBL Pond Natur, JBL Pond Flakes and JBL Pond Sticks Classic. When water temperatures are cooler in the spring and autumn, fish require more engery, which is supplied by JBL Pond Energil.

Vitamins (per 1000 g):
Vitamin A: 25,000 i.E.
Vitamin D3: 2,000 i.E.
Vitamin E: 300 mg
Vitamin C: 200 mg

Analytical composition:
Protein: 36%
Fat content: 4.5%
Raw fibre: 3%
Crude ash: 9%

JBL's Nature Concept Pond reflects the cycle of the seasons and the natural rythm of life in the pond throughout the year. This requires specialised feeding which meets the fishes needs for energy and nutrition in any particular season without upsetting the delicate balance of the ecosystem of the pond by adding unnecessary pollutants. Meeting the needs of the each species in every season.

Do you have questions about this article ?