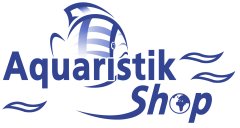 ---

Price including german VAT plus
shipping costs
---
The contents and characteristics of JBL Pond Sterlet feed pearls are specificially designed to meet the special feeding requirements of sturgeon in the garden pond. The pearls contain only high-quality proteins and fats from quatic animals, corresponding to their natural habit of feeding on small animals. The pearls sink quickly to the preferred habitat of the sturgeons at the bottom of the pond. The stability of JBL Pond Sterlet in water ensures that the slow-feeding sturgeons have sufficient time to take in norishment without the water becoming unnecessarily polluted.

Recommended feeding JBL Pond Sterlet:
Give as much JBL Pond Sterlet as the fish can consume in approx. 30 minutes several times a day (at least twice).

Analytical composition:
Protein: 44%
Fat content: 12%
Raw fibre: 1.5%
Crude ash: 8%

JBL's Nature Concept Pond reflects the cycle of the seasons and the natural rythm of life in the pond throughout the year. This requires specialised feeding which meets the fishes needs for energy and nutrition in any particular season without upsetting the delicate balance of the ecosystem of the pond by adding unnecessary pollutants. Meeting the needs of the each species in every season.

Vitamins (per 1000 g):
Vitamin A: 25,000 i.E.
Vitamin D3: 2,000 i.E.
Vitamin E: 300 mg
Vitamin C: 400 mg

Do you have questions about this article ?