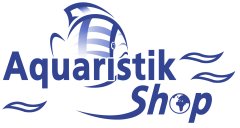 ---

Price including german VAT plus
shipping costs
---
JBL Pro Haru is a permanently elastic hardening adhesive and sealant which is polymer-based. It bonds and seals almost all materials to each other both in and out of water (except PE and PP). JBL Pro Haru is suitable for the following applications, amongst others:

+ First aid for leaking aquariums directly under water
+ making aquarium decorations and fixing them in an aquarium
+ fixing corals in a marine aquarium
+ constructing a terrarium from a variety of materials e.g. wood, glass, aluminium, plastic etc.
+ bonds moss and plants when setting up scapes

JBL Pro Haru Universal Adhesive:
- strong bonding of glass, metal (aluminium, anodised aluminium), wood, plastic (except of PE and PP), mineral materials (stone, ceramics etc.)
- after complete hardening, contains no substances toxic to fish or other organisms
- permanently elastic after hardening
- practically odourless
- waterproof and resistant to saltwater
- smoothes and corrects unevenness and material tension
- even bonds on damp surfaces and underwater
- free from silicon, solvents, halogens, acids and isocyanates
- colourfast, weatherproof and UV-resistant

suitable in the following package sizes:
80 ml tube
200 ml pressurized cartridge

Do you have questions about this article ?