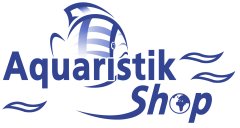 ---

Price including german VAT plus
shipping costs

---
Technical Data JBL ProFlow u 2000:

- Power consumption: 230 V/50 Hz 35 W

- Pump output: 2000 l/h

- delivery height: 2.0 m

- Connector: suction side: 27 mm, pressure side: 19 mm

- Dimensions: (length x width x height) 100 x 52 x 96 mm

- suitable as return pump for filter sumps

- cable length: 1.65 m with EURO-Plug

- 4 years warranty

The JBL ProFlow u 2000 pump can be operated either fully submerged or out of the water. The pump is suitable for practically any application in fresh or saltwater aquariums. Some possible applications are e.g. as an circulation pump, as an stream pump, as an flow pump and many more. In the as-delivered condition, the pump is supplied with a protective mesh with integrated flow control for submerged operation. The protective mesh can be removed for operation outside the water and the enclosed cover with hose connection can be mounted. The JBL ProFlow u 2000 pump is fully submersible (IPX8) and tested to TÜV/GS. Four space-saving suction cups ensure sturdy mounting.

Do you have questions about this article ?