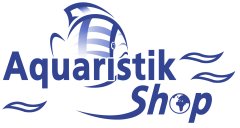 ---

Price including german VAT plus
shipping costs
---
The JBL Copper Test Set Cu is designed for the measurement and routine control of the copper content in saltwater and freshwater aquariums and in mains water within the range of 0.15 - 2 mg/l (ppm). The compensation method developed specially by JBL allows precise and reliable results to be obtained even in moderately discoloured aquarium water, e.g. caused by peat filters and disease treatment.

Precise test to determine the copper content in fresh water and marine aquariums. Scaling of levels: 0.15, 0.3, 0.45, 0.6, 0.8, 1.2, 1.6, 2.0 mg/l.
Also for testing tapwater to detect unwanted copper.
Helpful in administering medications and preparations containing copper, as the copper centent should never exceed 0.3 mg/l, whilst insufficient doses will not result in a care.

-You can oder the complete test kit with coloure chart and test accessories or only the reagents at the refill kit.

Do you have questions about this article ?