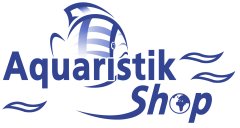 ---

Price including german VAT plus
shipping costs
---
Juwel Vision 450 combination consists of:

+ Juwel aquarium with the dimensions 151x61x64 cm (length x width x height)

+ approx. 450 litres content

+ Juwel filter system Bioflow XL with all filter media

+ Juwel pump Eccoflow 1000 (1000 l/h)

+ Juwel adjustable automatic heater AquaHeat 300 W

+ Aquarium cover includes the light units with 4x54 W with the new High-Lite technology for significantly more light

+ 4 fluorescent tubes 54 W (1200 mm)

+ Aquarium Cabinet with doors the decore coloures black, dark wood, beech or white, height: 81 cm

+ Total height of the combination 145 cm

Juwel Vision 450 - the excluvise Juwel aquarium combination. The aquarium with bended front glass accentes the optical depth and offers surprising views of the underwater world. As every other aquarium combination from Juwel also the Vision combination includes the complete technically equippment for the successful operation of the aquarium. The modern aquarium hood includes a light unit with the new Juwel High-Lite technology. High-Lite refers to the new light technology by Juwel Aquarium. It combines the existing tube lengths of the T8 with the new bright T5 technology.

Do you have questions about this article ?