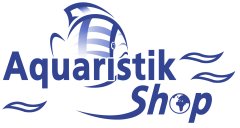 ---

Price including german VAT plus
shipping costs
---
Sera fil 120 is a small internal filter for small aquariums up to 120 l. Low maintenance, highly efficient aquarium filter. The large filter material volume of approx. 350 cm³ ensures natural biological breakdown of pollutants, creating crystal clear, healthy aquarium water. The third filter cartridge of the sera fil 120 contains sera siporax mini. In this phase, biological pollutants breakdown takes place on the huge internal surface of the sera siporax mini on which the filter bacteria settle. The extensive accessories range – consisting of curve pipes, pipe connectors as well as spray bar and suction cups – allows to install the aquarium filters in various positions. This filter can be extended modularly with the separately available filter chambers.

technical data internal filter sera fil 120:
pump output: 700 l/h
power consumption: 10 W
pump head: 1.35 m
for aquaria up to 60 l
dimensions (width x height x depth): 5 x 23,5 x 6 cm

Do you have questions about this article ?