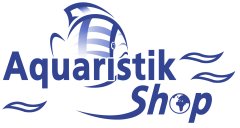 ---

Price including german VAT plus
shipping costs
---
Tetra Algetten for the prevention and long-term combating of algae. Algae have a negative effect on aquaria and can inhibit plant growth by consuming valuable nutrients. On a long-term basis, algae negatively influence the biological balance of aquaria. Mild, long-term effect due to water-insoluble tablets: the Tetra Algetten, which are housed in a holder, emit their agents over a period of approx. four weeks. Considerable reduction of existing algae after just 4 to 7 days. Tetra Algetten are harmless to fish, plants and micro-organisms (when used in accordance with instructions).

Dosage for Tetra Algetten:
put 1 tablet per 10 litres of aquarium water (fresh water) into the holder and mount the holder inside the aqurium. Package content is sufficient for 120 liter.

Do you have questions about this article ?