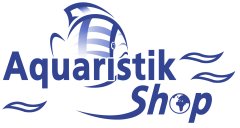 ---

Price including german VAT plus
shipping costs
---
Tropic Marin Elimi-Control Phosphate is a controllable filter system with centrifugal pump which ensures consistently low phosphate levels in fresh and sea water aquaria. Phosphates are of special concern in saltwater aquaria. Freshwater aquaria also require a low phosphate concentration to ensure optimal plant growth. The Tropic Marin Elimi-Control Phosphate slow filtering system works simply and efficiently to reduce the phosphate concentration and maintain it within the optimum range.

A phosphate concentration of 0.05 mg/l or less is optimal for coral reef aquariums. At this low concentration, stony corals, in particular, grow very well and exhibit vivid coloration. Increased levels of phosphates, however, inhibit calcium carbonate formation and consequently slow down skeleton growth. At the same time, they lead to a loss in color, causing a brownish coloration in corals. Plant aquariums thrive and grow especially well if the phosphate concentration does not exceed 0.3 mg / l. These conditions support the requirements of higher plants and significantly reduce the risk of undesirable algae growth.

The Tropic Marin Elimi-Control Phosphate filter system can be used anywhere in the aquarium or in the filtering sump. It is completely independent of other filtering systems and can fit in a concealed area because of is compact, space-efficient design. The phosphate adsorption media is easily changed: simply replace the depleted cartridge with a new Elimi-Control Phosphate filter cartridge and the systems full efficiency is restored. The filter system is designed for aquariums holding up 600 l net of water. The Tropic Marin Elimi-Control Phosphate filter system can be expanded with the special additional cartridges to fit large aquariums of any size.

Do you have questions about this article ?