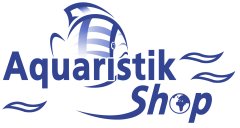 ---

Price including german VAT plus
shipping costs
---
ZooBest Pharma 5 is a water conditioner with 4 effects:

1. Water conditioning: makes fresh water in case of first installation and exchange of water as well.

2. pH-Buffer: Regulary used, it will keep the water constantly at pH 6-6,5.

3. Regulating factor of algae: The growth of algae will be hold to the most favourable extent.

4. Protecting colloid: Improves the power of resistance of the fish. Protects from illness.

Dosage ZooBest Pharma 5 Water Conditioner:
For fresh water: 5 ml per 25 litres of water. For care: Every two weeks 5 ml per 25 litres of Water. Further filtration is possible with all filtering media. There is no need to switch off the lighting or the filtering.

Do you have questions about this article ?