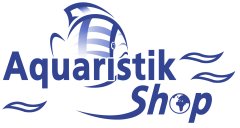 ---
Easy-Life AlgExit combats green algae in freshwater aquariums, such as beard algae, brush algae and string or thread algae. It is harmless for fish, crustaceans and plants. The algae proliferation is stopped quickly by Easy-Life AlgExit. The algae are dissolved and the new formation is prevented strong and sustainable.

(1)



Easy-Life Blue Exit works against blue-green or slime algae (Cyanobacteria), in fresh water aquariums. Easy-Life Blue Exit is harmless to fish, shrimps and plants.

(3)



eSHa Protalon 707 is a high effective alga fight means consisting of 2 substances. eSHa Protalon-707 successfully fights the exciters of the feared thread Filamentous algae, Beard algae, Slime algae, Black algae, Green algae, Suspended algae and thousands of other species. The components of eSHa Protalon work slowly, but effectively. They are completely harmless to fish and plants. eSHa Protalon is the most known and effectivelyes algae treatment for fresh water aquaria.

(2)



EHEIM Water Care Algozid is a reliable aid even at strong algae infection, as preventive action and to avoid new algae formation. Securely algae treatment for green, brush and blue algae in all freshwater aquaria.

(1)



Aqua Medic antigreen will control blue-green and filamentous green algae in fresh water aquaria. No toxic residues are left in the water after decomposition. When used in accordance with the instructions, plants and fish will not be harmed, plant growth will even be stimulated. During the treatment, the filter may remain in operation, the micro-fauna will remain intact

(1)



Aqua Medic REEF LIFE antired reliably eliminates red slime algae in seawater aquaria. Antired is safe for invertebrates, not harmful for nitrification bacteria and promotes the growth of higher algae. Turn the protein skimmer and carbon filter off during the treatment. Use a mechanical filter to remove the dying algae.

(4)



effectively fights algae in freshwater aquariums
JBL Algol

JBL Algol reliably removes green, brown, slimy, filamentous, floating and spot algae without copper! The effect is designed such that, although the result is only seen after a few days, the plants remain undamaged. JBL Algol does the water not clouding and is harmless to fish.

(1)



Redoxin Plus! Eliminates blue algae and stops the beard growth of algae reliably without unfavorable side effects. Redoxin Plus! Affects most aquarium plants growth-promoting. The means works reducing, which extracts the natural growth conditions from the blue and beard algae. Dosage: 10 ml on 100 litres aquarium water.

(1)



Due to the high levels of humic matter, Tetra AlguMin biologically prevents the formation of unattractive algae. Tetra AlguMin promotes the biological balance and healthy plant growth.

(1)



Easy-Life Excital displaces red slime algae (Cyano sp.) by stimulating the growth of specific micro-organisms in light-sensitive places in the marine aquarium. Red slime algae will no longer have a chance. Safe for all aquarium residents and the biofilter.



Tetra AlgoStop Depot for the targeted long-term destruction of thread and brush algae and to prevent their new growth. With a highly active anti-algae depot agent. For all freshwater aquariums. Not only are algae in the aquarium a nuisance, they can also inhibit the growth of plants and upset the biological balance in the aquarium on a long-term basis. The tablets contain a highly active anti-algae depot agent that is slowly released into the aquarium water. The tablets do not dissolve but retain their shape. After 4 weeks the agent is fully released. The tablets should then be removed from the aquarium and replaced by new ones.



Tetra Algizit, with ist highly effective agents, reliably combats even stubborn algae problems. Algae have a negative effect on aquaria and inhibit plant growth by consuming valuable nutrients. On a long-term basis, algae negatively influence the biological balance of aquaria. The water is not discoloured. Tetra Algizit is harmless to fish, plants and micro-organisms (when used in accordance with instructions).



Tetra Algetten for the prevention and long-term combating of algae. Algae have a negative effect on aquaria and can inhibit plant growth by consuming valuable nutrients. On a long-term basis, algae negatively influence the biological balance of aquaria. Mild, long-term effect due to water-insoluble tablets: the Tetra Algetten, which are housed in a holder, emit their agents over a period of approx. four weeks. Considerable reduction of existing algae after just 4 to 7 days. Tetra Algetten are harmless to fish, plants and micro-organisms (when used in accordance with instructions).

(1)