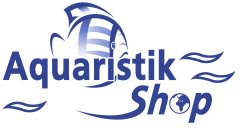 ---

Price including german VAT plus
shipping costs
---
The Aqua Medic SP 1500 dosing pump is an peristalic pump for pumping small volumes of water. It can be used with bypass filters like the Nitratreductor and the Calciumreactor, and also to top up evaporated water combined with an aquaniveau and the Kalkwasserreactor.

A further application is the automatic dosing of fertilisers and minerals. In fresh water aquariums, the iron fertiliser can be added daily. In coral reef aquariums, the addition of calcium and trace elements can be automated using the SP 1500.

The pump is supplied a long life Santoprene hose, a specially developed material resistant to many chemicals and with a very long life – normally in excess of 3 million compressions.

Technical data Aqua Medic SP 1500:
Capacity - fixed: 1.5 l/h
max head (pressure): 10 m (1 bar)
Motor:Synchronous 20 rpm
Power consumption: 4, 5 watts
Pump hose: Santoprene
continuous running possible

Do you have questions about this article ?

Accessories for this article:

Here you can order spare parts for your Aqua Medic Dosing Pump SP 1500. Please click the description in the table, or the number in the picture for selecting a spare part.