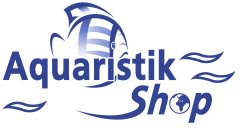 ---

Price including german VAT plus
shipping costs
---
The Aqua-Medic OceanProp 15000 is a adjustable stream pump for aquariums. Coral Reef aquariums need strong water movements to replicate natural conditions. OceanProp 15000 is a propeller pump that creates a high turnover of water with a low power output. The shape of the propeller has been strategically designed using the latest technology to optimise water movement and silent operation. Combined with the pump controller PropControl, the pump can be operated by pulsing and creates continuously changing currents. The OceanProp 15000 magnetically coupled current pump is very quiet in operation. The pump have fully encapsulated synchronous motor and can operate completely safely submerged. The pump is operated with 24 V safety voltage, the transformer (100 - 240 V, 50-60 Hz) is included in the shipment. The propeller of the rotor is designed as a 3 wing model and computer-optimized. The automatic pump controller OceanProp control is included in the shipment. 9 different current programs can be chosen. By selecting the -Night- button, the night mode is activated. In this mode, the controller switches the pump constantly to minimum capacity during darkness. The Aqua-Medic OceanProp Pump may as well be operated without the OceanProp Control.

technical data Stream pump Aqua Medic OceanProp 15000:
Voltage pump: 15-24 V DC
Power consumption: 9-20 W
Voltage Transformator: 100-240 V, 50-60 Hz
Pump output: max. 15000 l/h, min. 5000 l/h
max depth: 1 m
Cable length: pump: 2.8 m, transformator: 1.5 m

Do you have questions about this article ?