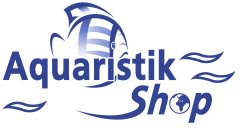 ---

Price including german VAT plus
shipping costs

---
submerse Stängel hingegen bräunlich bis rötlich gefärbt. Auch hier gilt die allgemeine Regel: je stärker die Beleuchtung, desto intensiver die Farbausprägung. Beim Rückschnitt bis zum unteren Drittel abschneiden, die Stängel treiben mit vielen neuen Seitentrieben aus.

+ Vermehrung durch Seitenstriebe
+ grazile Stängelpflanze
+ für alle Aquariengrößen geeignet
+ Mittelgrundpflanze
+ Temperaturbereich: 18-26°C
+ CO2-Bedarf: 10-20 mg/l
+ anspruchsvollere Art mit hohem Lichtbedarf

Dennerle In-Vitro Pflanzen werden steril unter Laborbedingungen 100% algen- und schneckenfrei herangezogen. Die Pflanzen werden in einem 7 cm Becher mit Nährgelee geliefert. Vor dem Einpflanzen in das Aquarium wird das Nährgelee abgespült, die Pflanze mit einer scharfen Schere in 4-8 Portionen geteilt und mit der Pflanzenpinzette in den Bodengrund eingesetzt. Dennerle In-Vitro Pflanzen eignen sich hervorragend für Aquascaping-Aquarien, Nano-Aquarien und alle anderen Aquarien, die neu eingerichtet werden. Aber auch bestehende Aquarien können mit In-Vitro Pflanzen bepflanzt werden.

Dennerle Ludwigia arcuata In-Vitro

Ludwigia are stem plants beloved by aquatics hobbyists and have been cultivated for decades. Ludwigia arcuata is native to the US where it prefers humid marshland. It is known as the most delicate species for life under the water. Ist emersed stems are usually pure green submerged stems are usually brown to red. The stronger the light, the more intense the colours - the general rule of thumb also applies to these plants. Cut the stems down to the lower third and you will soon be rewarded with a number of new shoots.

+ suitable for all aquarium sizes
+ plant for the middle of the aquarium
+ Temperature Range: 18-26°C
+ CO2-Requirements: 10-20 mg/l
+ demanding plant with high light requirements

Dennerle plant-it! In-Vitro plants are cultivated in the laboratory under sterile conditions. They are supplied in a 7 cm, sealed tub filled with nutrition jelly. The small plants are completely free of algae and snails and can be planted directly. This product is ideal for smaller aquaria and Nano Cubes and for modern aquascaping. But they are also suitbale for larger aquariums and tanks which are already setted up.

The top right hand corner of the packaging very clearly shows how much care each plant requires. Before introducing the plants, the nutrient medium simply has to be rinsed and the plants divided. Clean it, cut it, PLANTit!

Do you have questions about this article ?