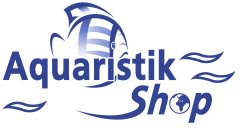 ---

Price including german VAT plus
shipping costs

---
Dennerle marsilea hirsuta In-Vitro

Marsilea hirsuta belongs to the water clover family and is native to Australia. Due to ist small size it is also known as dwarf four leaf clover. In marsh conditions, the plant forms small clover shaped leaflets when out of the water under water ovate leaflets usually form, which are strongly reminiscent of the Glossostigma plant. The dwarf four leaf clover, however, is much easier to cultivate and very low maintenance. It does take a certain amount of time for the young plant to acclimatise to the aquarium, but it gradually forms an attractive carpet. Ideally the emersed shoots should be completely cut off before planting new submerged shoots will gradually form.

+ for the foreground of the aquarium
+ Temperature Range: 10-26°C
+ CO2-Requirements: 10-30 mg/l
+ easy to cultivating species with low light requirements

Dennerle plant-it! In-Vitro plants are cultivated in the laboratory under sterile conditions. They are supplied in a 7 cm, sealed tub filled with nutrition jelly. The small plants are completely free of algae and snails and can be planted directly. This product is ideal for smaller aquaria and Nano Cubes and for modern aquascaping. But they are also suitbale for larger aquariums and tanks which are already setted up.

The top right hand corner of the packaging very clearly shows how much care each plant requires. Before introducing the plants, the nutrient medium simply has to be rinsed and the plants divided. Clean it, cut it, PLANTit!

Do you have questions about this article ?