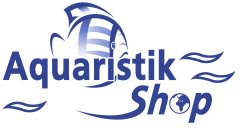 ---

Price including german VAT plus
shipping costs

---
Dennerle Nano Decor Crusta Wood M

decorative wood, Dimensions: approx. 16 x 11.5 x 8 cm

Tip: Mosses, e.g. Java moss, can be attached for a particularly natural effect.

Dennerle Nano Crusta Decor are very realistic decoration elements especially for small aquaria.

Water-neutral – safe for shrimps, crabs, etc.
Provides a safe hiding place and reduces stress
Encourages natural behaviour
With bio-filter function: Special porous ceramic material promotes colonisation by filtering bacteria for improved water quality
Porosity revealed by air bubbles which escape when the material is immersed in water
Dennerle Nano Decor is absolutely not harmful for fish plants and invertebrates. Made from water-neutral plastic

Do you have questions about this article ?