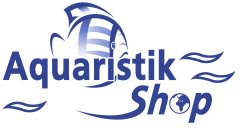 ---

Price including german VAT plus
shipping costs

---
The EHEIM proxima 175 is an ideal aquarium combination for beginners or in rooms with limited space. The aquarium has a lid of a Varilux Lighting frame and a gravel cover made from brushed real aluminium surface. The lids of the cover are slidable on over the other. On the backside there are openings for hoses and cables on both sides. The mixture of materials of glass, brushed real aluminium surface and modern wood decor guarantees simple but high-value elegance. The dimensions, with a depth of 50 cm, are perfectly aligned with the "aquascaping" & "biotope aquarium" trends and offer lots of space for underwater landscape design.

EHEIM proxima 175
+ a sturdy support frame in shining gloss design (white or mocha brown)
+ unobtrusive decorative inlay in brushed real aluminium surface
+ grip-less doors with dampened "push to open" door hinge technique
+ versatile designs
+ comfortable sliding cover of high-quality black glass
+ integrated lighting with efficient T5 technology and fluorescent tubes freshpower Daylight

aquarium volume: 175 l
dimensions tank WxDxH: 70x50x50 cm
glass thickness: 8 mm
Lighting: 2x24 W T5, incl. bulbs
dimensions complete WxDxH: 71x51x132 cm

Do you have questions about this article ?