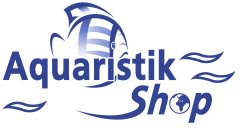 ---

Price including german VAT plus
shipping costs
---
EHEIM Water Care Water Conditioner for all freshwater aquariums. Binds heavy metals and harmful chemicals in tap water. EHEIM Water Care Water Conditioner for purification of mains water for natural water quality. Instantly binds harmful chemicals such as chlorine and heavy metals and contains valuable vitamins to reduce stress and protect mucous membrane.

Dosage EHEIM Water Care Water Conditioner:
Add 25 ml per 100 litres of Aquarium water during water change or new start.

EHEIM water care With the new line of Water Care products, EHEIM offers a logical extension to our technical programme and thereby closes the circle for healthy water in your aquarium. This obviously places greater emphasis on the quality of the products but EHEIM water care is a premium range based on natural ingredients and no harmful chemicals. It is very important to change a part of the aquarium water regularly. You can prevent an increased concentration of harmful substances if you change every 3-4 weeks approx. 1/3 of the aquarium water. After the water change add EHEIM Water Care Water Conditioner to bind Chlorine and heavy metals in tap water, which are very dangerous for aquarium fish and filtering bacteria.

Do you have questions about this article ?