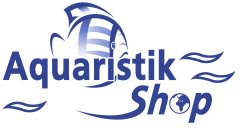 ---

Price including german VAT plus
shipping costs
---
EHEIM professionel food Flakes Color

EHEIM professionel food Flakes Color predominantly consists of fresh and natural ingredients like whole wildly fished herrings and shrimps as well as fresh kelp. By using whole animals the composition of nutritive substances is more natural and healthier. A new gentle production process makes sure that the original nutritive and regenerative substances - especially proteins, fats, vitamins and trace elements remain purely conserved. As a result, the proportion of the essential substances is conform to the scientific recommendations. The food for example contains Omega 3 and Omega 6 essential fatty acids in a ratio of 2 to 1 and cares thereby optimally for nerves, cell walls and membranes as well as for the immune system and brain function in fishes. With respect to the excrements, these are also mainly the ratios of crude fiber and crude ash in fish food which are responsible. With only 2% crude fiber and 8% crude ash EHEIM food ranks among the lowermost ratios of these indigestible substances. In addition, with 0.8% very low phosphate content has its share in less pollution of the water. Excess phosphate is released by the fishes and leads to a strong pollution of water. EHEIM professionel food Flakes Color does the aquarium water not cloud.

Do you have questions about this article ?