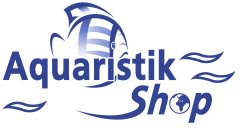 ---

Price including german VAT plus
shipping costs
---
EHEIM professionel food Flakes Green Food

Basic food flakes for ornamental freshwater fish. A universal food for all herbivorous freshwater fish – i.e. for fish that eat plants and algae. The food is based on highly digestible vegetable ingredients including spirulina algae. Essential nutrients, vitamins and trace elements promote vitality, growth and resistance. The flakes swell up in water and then sink slowly to the bottom while maintaining their shape ensuring the food reaches all the fish in all areas of the aquarium. Feed the fishes 2-3 times a day in small amounts.

raw protein 39.00 %
raw fat 13.00 %
raw ash 8.00 %
raw fiber 2%
moisture 7.00 %
E 161g 600.00 mg
Calcium L-Ascorbyl-2-Monophosphate 800.00 mg
Vitamin A Acetate 1,400.00 iu
Vitamin D3 2,000.00 iu
Vitamin E 680.00 mg
Vitamin B12 50.00 µg
Riboflavin/Vitamin B2 20.00 mg
Niacin/Vitamin B3 100.00 mg
Inositol 100.00 mg
E3 306 150.00 mg
E 324 150.00 mg
E 202 500.00 mg

EHEIM professionel food predominantly consists of fresh and natural ingredients like whole wildly fished herrings and shrimps as well as fresh kelp. By using whole animals the composition of nutritive substances is more natural and healthier. A new gentle production process makes sure that the original nutritive and regenerative substances - especially proteins, fats, vitamins and trace elements remain purely conserved. As a result, the proportion of the essential substances is conform to the scientific recommendations. The food for example contains Omega 3 and Omega 6 essential fatty acids in a ratio of 2 to 1 and cares thereby optimally for nerves, cell walls and membranes as well as for the immune system and brain function in fishes. With respect to the excrements, these are also mainly the ratios of crude fiber and crude ash in fish food which are responsible. With only 2% crude fiber and 8% crude ash EHEIM food ranks among the lowermost ratios of these indigestible substances. In addition, with 0.8% very low phosphate content has its share in less pollution of the water. Excess phosphate is released by the fishes and leads to a strong pollution of water. EHEIM professionel food does the aquarium water not cloud.

Do you have questions about this article ?