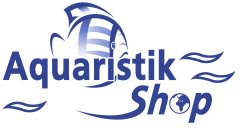 ---

Price including german VAT plus
shipping costs

---
technical Data EHEIM Streaming pump streamON 3000:

for fresh and salt water aquaria up to approx. 250 l, pump output: 3000 l/h, power consumption: 4.5 W

The new EHEIM streamON 3000 is a compact, highly efficient streaming pump. The EHEIM streamON 3000 provides optimal circulation of water in a freshwater or saltwater aquarium. In addition to ist practical design, the pump also has a 3D set-up allowing it to be quickly and easy attached anywhere in the aquarium. The tried-and-trusted EHEIM quality guarantees a high level of reliability and is also low maintenance with low power consumption.

Advantages EHEIM streamON 3000:
+ optimum water circulation with a natural, smooth current formation
+ Increase of oxygen content and creation of natural like living conditions
+ Flexible positioning - horizontal or vertical
+ swivelable up to 180° (3D adjustable)
+ fixing with suction cups
+ extremely quiet and very low maintenance
+ high efficiency with low energy use

Do you have questions about this article ?

Accessories for this article:

Here you can order spare parts for your EHEIM Pump streamON 3000 Type 1071. Please click the description in the table, or the number in the picture for selecting a spare part.