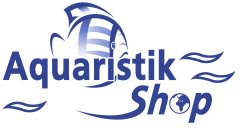 ---
https://www.aquaristikshop.com/aquaristic/Giesemann-Moonlight-2x150-W-4x54-W-120-cm/898423/
---

---
technical data Giesemann Moonlight 2x150 W/4x54 W:

- light power 2x150 W metal halide lamps and 4x54 W T5 lamps

- including bulbs and T5 lamps

- length: 1200 mm

- width: 437 mm

- menu-driven control and programming

- micro processor controlled computer

- storage for all settings at failure

- free time setting for moonrise and moonset

- free time setting for sunrise and sunset

- integrated grill for heat reduction

- ballasts with digital ignition

- high performance reflectors made of polished aluminium (99,9% relection rate)

- length of power circuit: 3.0 m

The Giesemann Moonlight simulates natural living conditions day and night, allowing you to observe your fish in the moonlight. Moonrise and moonset, and even the phases of the moon, pose no problem for the complex microprocessor control. The Giesemann Moonlight combines the intensity and glitter lines of metal halide lighting with the power and colour of the multiple T5 tubes. The integrated computer allows you, to dim the four T5 tubes individually. At the desired time the lighting starts up at minimum power and gradually reaches maximum performance according to your stipulated requirements. Then, again at the desired time, the system slowly reduces the output down to the minimum. Not only does this offer the inhabitants of your aquarium optimum living conditions, it also cuts your electricity costs. You can also program a cloud simulation during which the lighting is reduced between 10 and 90 % intensity for a few minutes at random. With only a 5 W power requirement during the moonlight phase, the new Giesemann Moonlight is economic to run and the amount of light delivered is exactly in accordance with that of the moon giving animals and plants the possibility to recover and relax or to wake up and hunt or reproduce. The Giesemann Moonlight comes with a stepless height adjustment as well as with a special power cord and a special UV-filter protects you and the inhabitants of your aquarium from too much solar radiation.The moon affects not only the ocean tides, science is forever coming up with new findings on just how much it influences life in the water.

Do you have questions about this article ?