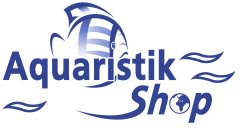 Giesemann System 230 3x150 watt 180 cm
---
- for aquaria up to max. 200x70 cm (Lenght x Width).
https://www.aquaristikshop.com/aquaristic/Giesemann-System-230-3x150-watt-180-cm/898415/
---

---
technical data Giesemann System 230 3x150 W

- light power: 3x150 W metal halide lamp

- Lenght: 1800 mm

- for aquaria up to max. 200x70 cm (Lenght x Width)

- Aquarium height up to 70 cm in freshwater and up to 60 cm in mareine water.

- axially and horizontally adjustable suspension system

- digital igniters, low-loss ballasts

- partial-printed UV-filter glasses

- steel-wire suspension

- computer-designed high-power reflectors

Giesemann System 230 - Boasting a low-slung, gently contoured design, the fixture is crafted from a high quality extruded aluminium alloy, thus guaranteeing virtually noiseless operation and an exceptional quality finish. It incorporates low-loss ballasts and digital starters for optimum metal halide lamp control. The digital starter technology has the advantage of being particularly quiet with no startup noise at all, while the built-in electronics system shuts down defective lamps before they can damage the light. As you would expect, the fixture comes with low-loss, partially printed UV filters and parabolic, low-glare aluminium reflectors as standard. Among the carefully thought through design features of the Giesemann System 230 are ease of lamp replacement, when only one screw needs to be slackened, and the ability to adjust the fixture both vertically and horizontally to modify the light output to suit the individual requirements.

Do you have questions about this article ?