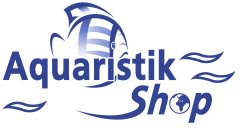 ---

Price including german VAT plus
shipping costs
---
Hikari Cichlid Staple mini is a specially designed as an economical daily food for your cichlids as well as other tropical fish. The size of the pellets is approx. 2-3 mm. This food conatins all the nutrients and vitamins your fish need to be healthy and vibrant. A floating type pellet that never clouds the water and disperses evenly. Hikari Cichlid Staple mini provides complete and balanced nutrition to help your fish living a ling and healthy life. It offers excellent growth rates through improved digestion and nutrient utilization. Hikari Cichlid Staple mini contains stabilized vitamin C which promotes resistance to stress and immunity to intectious disease thereby allowing your pet their best chance at maintaining good health.

Recommended feeding Hikari Cichlid Staple mini:
Feed two to three times daily the amount your fish will completely consume in a few minutes. Do not overfeed. Remove uneaten food from the aquarium.

Ingredients:
Fish meal, Wheat flour, Soybean meal, Rice bran, Brewers dried yeast, Gluten meal, Garlic, Monosodium glutamate, Vitamin A, Vitamin D3, Vitamin E, stabilized Vitamin C, Vitamin K, Choline chloride, Calcium pantothenate, Ribovlavin, Thiamine mononitrate, Niacin, Folic acid, Biotin, Ferrous sulfate, Magnesium Sulfate, Zinc sulfate, manganese sulfate, Cobalt sulfate, Copper sulfate, Calcium iodate, Selenium yeast, Salt

Analysis Hikari Cichlid Staple mini:
Protein: 39%
Fat: 5.6%
Fiber: 2.4%
Ash: 9.9%
Phosphorus: 1.6%

Do you have questions about this article ?