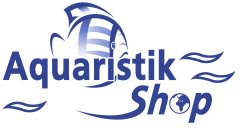 ---

Price including german VAT plus
shipping costs
---
Hydor Thermostat (Hydroset) is an electronic thermostat for the control of water temperature in aquarium or air temperature in terrariums. It is very easy to use and it can be connected to any heating cable, unregulated heater, heating mat or other heater with a maximum power of 500 W. To set the required temperature turn the regulation knob until the indicator shows the chosen value on the scale. During the warm up phase an indicator will light up. Should the temperature measured by the probe turn out to be lower than the value set, Hydor Thermostat will automatically start the connected heating element (heating cable, mat or heater) and will keep it on until the set temperature is reached. The set temperature must be between min. 18° C and max. 34° C (64.5°F - 93.2° F).

Hydor Thermostat 500 W without Display
+ maximum power: 500 W
+ regulating temperature range: 18°C to 34°C (64.5°F - 93.2° F)
+ EURO plug
+ cable length temperature sensor: 1.90 m
+ incl. suction cups

Do you have questions about this article ?