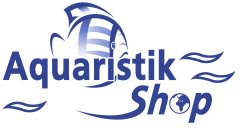 ---

Price including german VAT plus
shipping costs
---
JBL Fungol Plus medication for aquarium fish to treat external mycoses (fungal infections) caused by fungi of the Saprolegniaceae family. Whitish, cotton ball-like films which may appear on all of the external body parts are a sign of this kind of infection. Visible fungal infestation is very often a secondary infection, which may, for example, result from a skin injury. Just as often, though, a bacterial infection which destroys the mucous membrane and the upper skin layers of the fish is found to be the primary cause.

Application of JBL Fungol Plus:
Prior to use, any activated carbon present in the filter must be removed and UV-C appliances and CO2 fertilisation must be switched off. 50 % of the water should be changed prior to application. The aquarium should be aerated with a diaphragm pump with an air stone during the treatment.
Component 1: 10 ml per 80 l of water on the 1st day. Add another full dose each on the 3rd day and 5th day if necessary.
Component 2: 10 ml per 80 l of water on the 7th day. Add another full dose on the 9th day and 11th day if necessary. A 30 – 50 % water change should be done immediately prior to each follow-up dose. Start with half a dose and increase cautiously. Only use half a dose (10 ml per 160 l of water) of Component 2 of JBL Fungol Plus 250 for fish from the East African rift lakes (Lake Malawi, Lake Tanganyika, Lake Victoria).

Do you have questions about this article ?