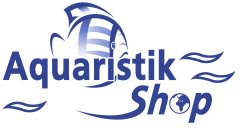 ---

Price including german VAT plus
shipping costs
---
JBL Holiday Red automatically provides goldfish with food whilst their owners are away. It contains all the ingredients this species needs for a balanced diet combined in a neutral basic substance. Ingredients: Grain, fish and fish by-products, vegetable by-products, algae, yeast, dairy products

Recommended feeding with JBL Holiday Red:
1 block automatically doses food for 1-3 medium-sized goldfish (approx. 8-12 cm) for 4-6 days. Place one or more blocks in the aquarium according to the number and size of fish. The blocks dissolve slowly, releasing food. It is recommended using only one block in small aquariums (< 30 l) or in goldfish bowls, even with more than 3 fish.

Do you have questions about this article ?